The Worklist app powered by VigiLanz, provides strategic awareness of clinical opportunities directly in a clincian's workflow.
It provides a summary of VigiLanz activations across many different patients at different facilities. Activations displayed are filterable by many different patient and activation attributes.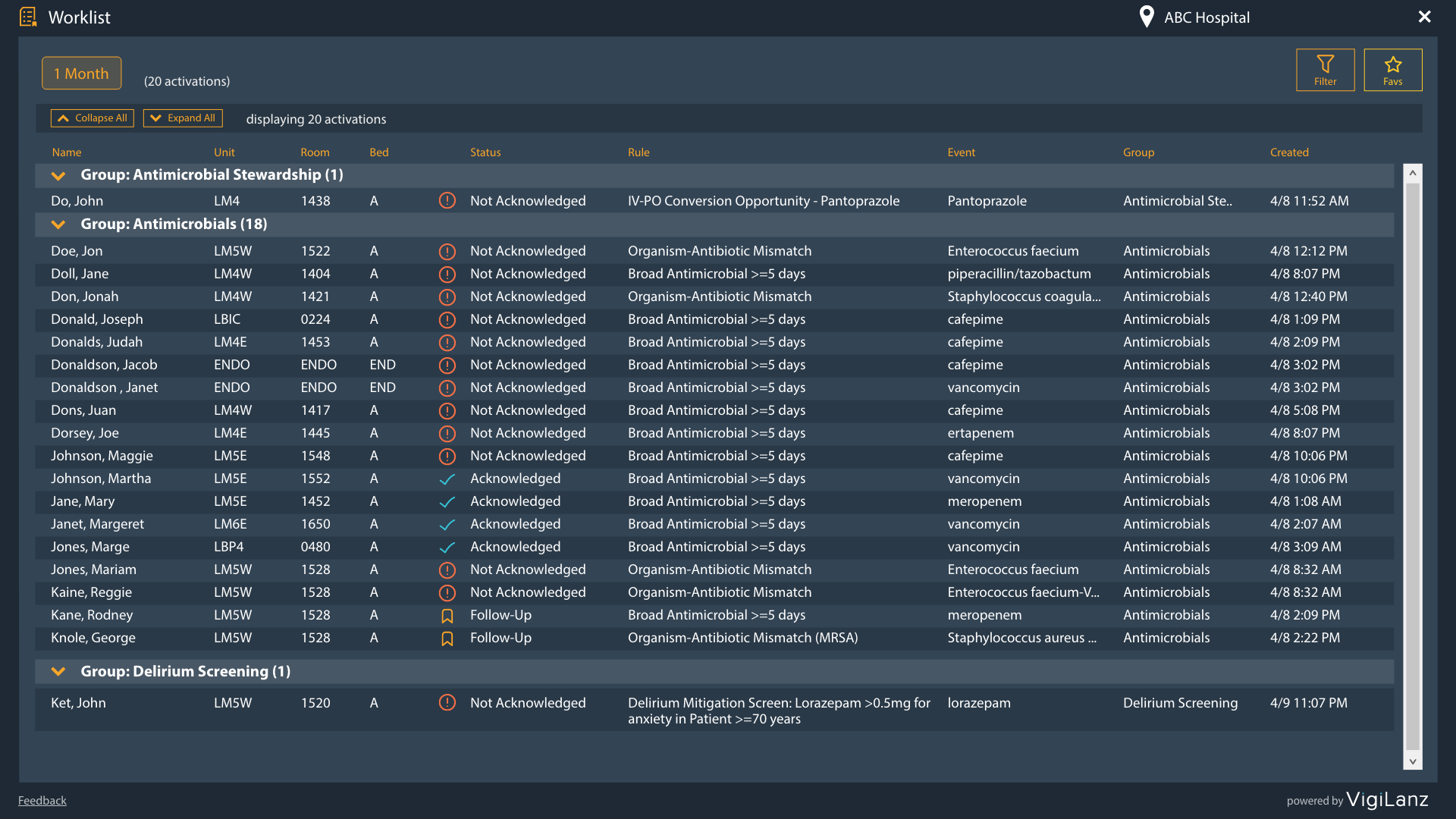 Custom filtering criteria that are expected to be used again, can be saved as favorites. These can be named and will be stored for selection in "Favs". Clinicians can also organize their activations by sorting their columns by ascending or descending. Activations can also be grouped by column attributes.
The user can click an activation to see a detail view, and begin working on the activation. Category and comments may be added in this detailed view. The clinician can then decide to set the activation's status to "Follow-up" or "Acknowledged".