Silver State ACO + IllumiCare
Quickly Ensure That Your Patients Meet ACO Quality and Risk Measures
Patients in at-risk populations tend to get their care from more than one provider. The Gaps app from IllumiCare automatically checks the patient you're viewing in the EMR against their documented quality and risk measures to ensure that no care or HCC coding gaps exist.
How It Works
If the patient is not in the ACO population the Care Gap icon check is blank
If the patient is in the system and no care gaps exist a green check is shown
If care gaps exists a red badge indicates the number of gaps that exist
Clicking on the badge reveals the gaps
Sending feedback to the ACO by marking a gap Documented, Not Appropriate, or Declined
Care Gaps

Identifying Gaps in Patient Care Has Never Been Easier
Care Gaps is a free tool that lets physicians know what specific treatments the ACO requires for each patient. It automatically checks the status of a patient you're viewing in the EMR against the Silver State ACO documented quality measures.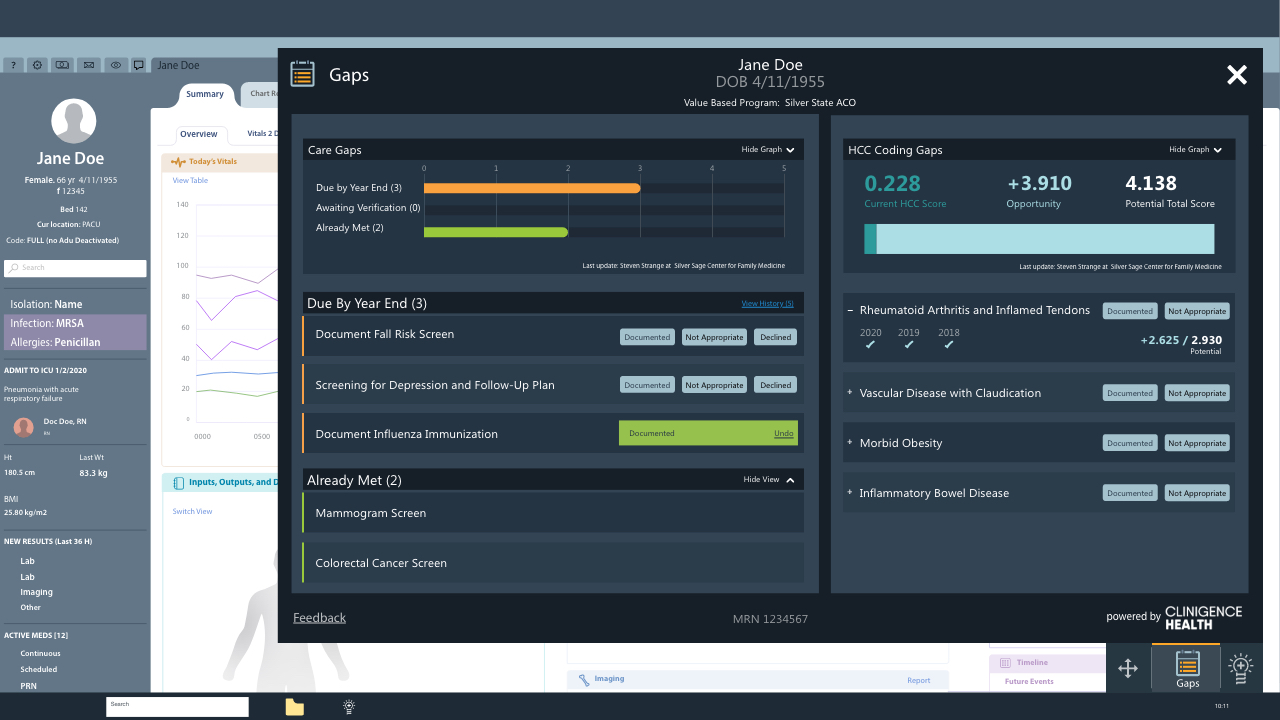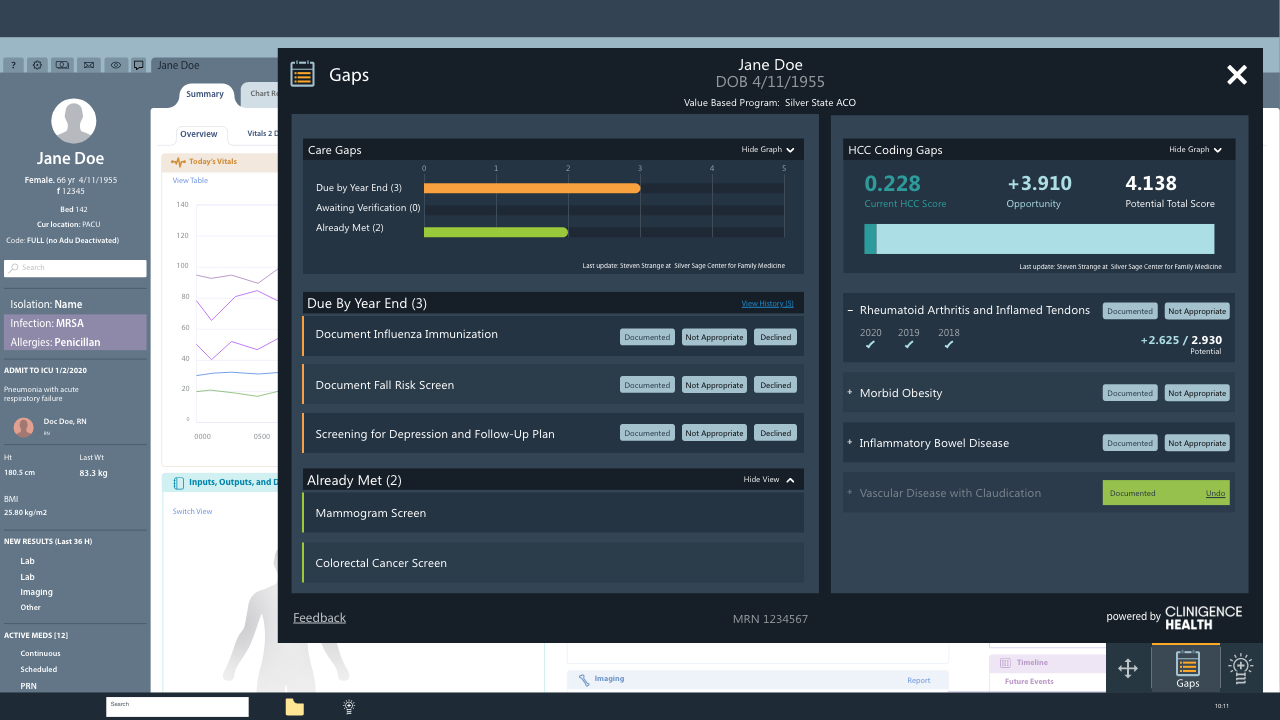 Coding Gaps

Don't Put Your Practice At Risk
For patients with chronic conditions doctors must code those conditions at least once a year. Failing to code properly can put your practice at risk of being downgraded, which could result in lower payments by payers.
Coding Gaps takes the guesswork out of identifying and properly coding your most vulnerable patients and keeps your practice in compliance.
Recent Stay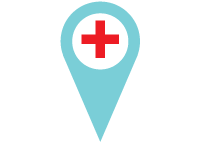 Stay up to date on your patients care
Recent Stay ensures that providers are aware of any recent ED or inpatient encounters their patient has had, so the provider can follow up with the patient or address any newly discovered conditions.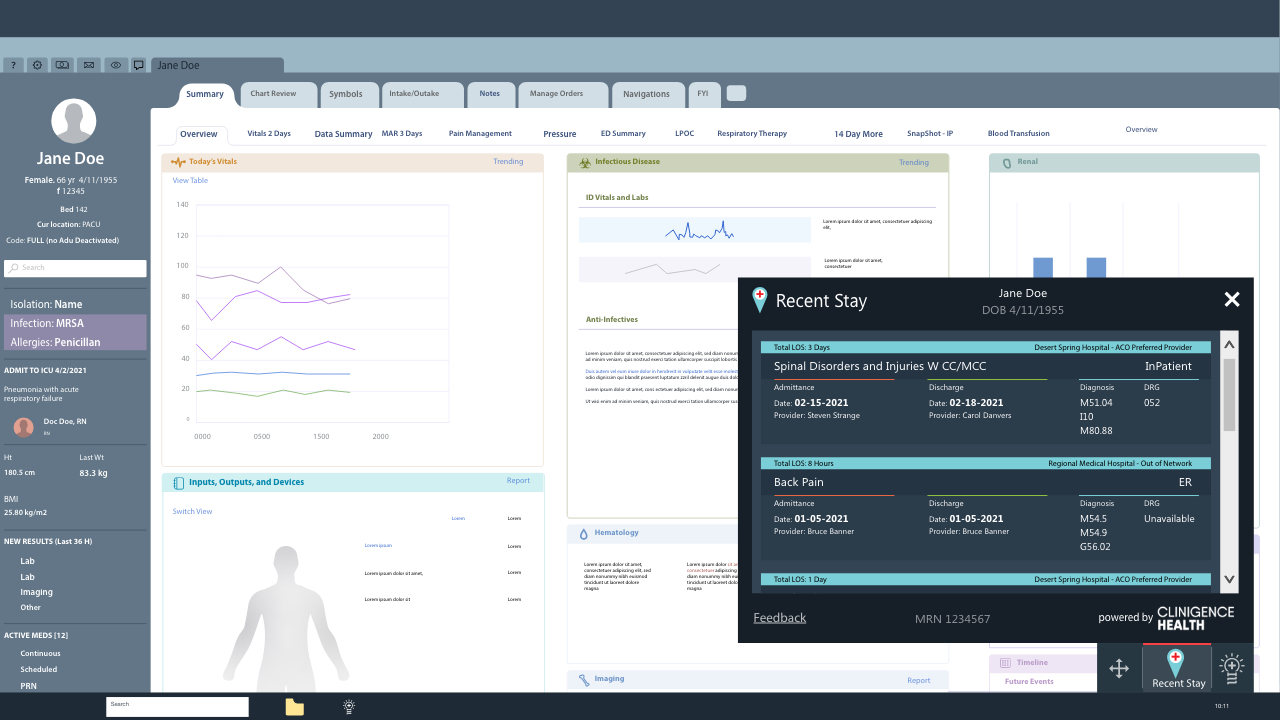 What is the IllumiCare Smart Ribbon?
As an EMR-agnostic platform of apps that automatically appears on the same screen and with patient context, it gives power back to clinicians to control their workflows, improve cost/quality and bring some joy back to clinical practice.

Users decide what apps, in which order, and where they appear on the screen.